© 2016 Zepto Brewhouse i All Rights Reserved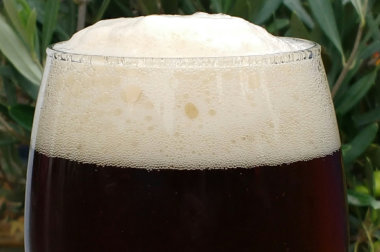 Our Beers
All of our batches of beer are
unique - We challenge the norm!
We love brewing and drinking beer. We also love
experimenting and developing great new recipes.
Whether it's using English, American, Australasian
or European hops, or pale, crystal or speciality malts,
we create beers that we like to drink. and we are
sure that you will too.
Below are SOME OF THE BEERS THAT WE HAVE BREWED
TO DATE.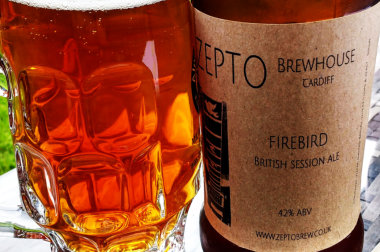 Firebird - British Session Ale
Firebird is a traditional British ale, made with all
British ingredients. Simple, yet satisfyingly drinkable.
SRM - 5
IBUs - 30.1
ABV - 4.2%
Ovation - American IPA
All American hops - Chinook, Citra, Columbus and
Simcoe - create a wonderful hopfest.
SRM - 5
IBUs - 65.2
ABV - 6.0%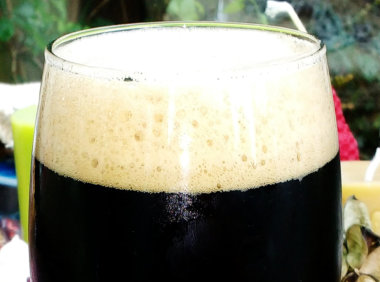 Obsidian - American Stout
Our American Stout. Dark, roasted malts with a
creamy, moreish, mouth feel, topped off with citrus
notes from the blend of US hops. Blows European
Stouts out of the water…..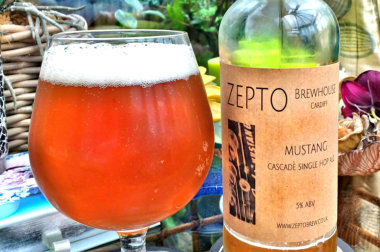 Mustang - Single Hop (Cascade) Ale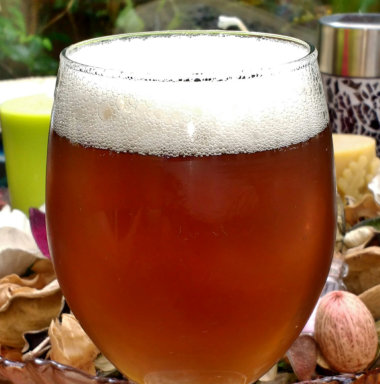 SlinkY Kate - Spiced Ale
A pale ale packed with citrus, ginger and corriander.
SRM - 5
IBUs - 29.6
ABV - 5.5%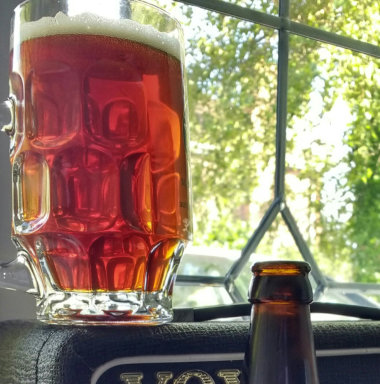 Humbucker - Honey Beer
A rich traditional British beer enriched with
heather honey for a dry flavoursome finish.
SRM - 14
IBUs - 22.3
ABV - 6.3%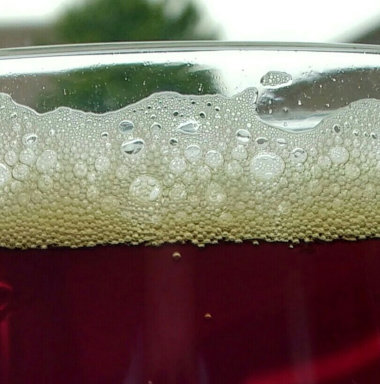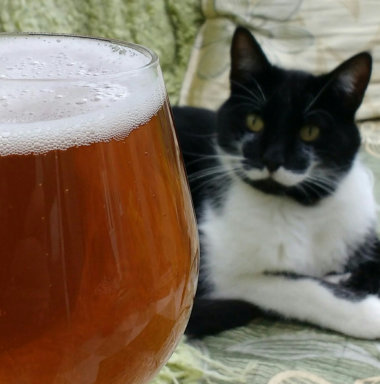 Miss Minx - Witbier
Our modern take on the famous Witbier. Packed
with Mandarina Bavaria hops and fermented using
Bavarian wheat yeast, produces a light, easy to drink
orangey wheat style beer.
SRM - 4
IBUs - 36.1
ABV - 4.5%
SRM - 6
IBUs - 40.7
ABV - 4.5%
Thumderbird - Hoppy Ale
US meets the UK - Amarillo and Bramling Cross hops
combine to make a super-drinkable golden-amber ale.
SRM - 12
IBUs - 46.3
ABV - 6.6%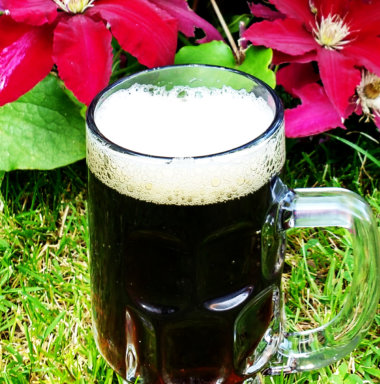 Stingray - Smoked Ale
American and New Zealand hops combine to make
this georgeous, moreish smoked ale. Dry hopped
and with added oak chips create a smooth roasted,
smoked flavour.
SRM - 11
IBUs - 23.1
ABV - 5.0%